What is a Pediatrician?
A pediatrician is a physician whose specific specialty is caring for children. At Amherst Pediatrics, we take care of your child from birth through young adulthood (up to age 23!). We address acute and chronic illnesses, learning and behavioral health problems, and growth and development. Our goal is to help ensure that children grow into mentally and physically healthy, productive, and happy adults.
---
Web Resources
The internet is filled with a wealth of information. Unfortunately, not all information is trustworthy, making navigating the web more difficult than it might seem. When it comes to finding information on the internet about health and wellness, it is extremely important that you choose which sites to visit. We have collected a list of sites here that you can trust as scientifically reliable, expert-driven resources for health information. If you have questions about anything you read online or elsewhere, please speak with one of us and we can help you find the forest through the trees.
---
Books, Apps, Web Sites, And Other Things We Recommend
Below is a collection of additional resources we think will help you on your journey of parenting. If you come across a great book or another resource you'd like other parents to know about, please let us know!
Clicking on the book images below will open a new window on Amazon.com. The App links will open windows in either iTunes or Google Play, depending on which you select.
---
Books
Visiting the Doctor


The Berenstain Bears Go to the Doctor

Dylan's Big Surprise at the Doctor

You Wouldn't Want to Live WIthout Vaccinations!

General Childcare


Caring for Your Baby and Young Child, Birth to Age 5, 6th Edition

Your Child's Health: One-Stop Reference Guide to Symptoms, Emergencies, Common Illnesses, Behavior Problems, Healthy Development

Behavioral Health


What to Do When Your Temper Flares: A Kid's Guide to Overcoming Problems With Anger (What to Do Guides for Kids)

What to Do When You Worry Too Much: A Kid's Guide to Overcoming Anxiety (What to Do Guides for Kids)

What to Do When You Dread Your Bed: A Kid's Guide to Overcoming Problems With Sleep (What to Do Guides for Kids)

My Anxious Mind: A Teen's Guide to Managing Anxiety and Panic (Thompkins, Martinez)

Freeing Your Child from Anxiety: Powerful, Practical Solutions to Overcome Your Child's Fears, Worries, and Phobias

Playing with Anxiety: Casey's Guide for Teens and Kids (Reid Wilson)

Vaccines


Deadly Choices: How the Anti-Vaccine Movement Threatens Us All (Paul Offit, MD)

Autism's False Prophets: Bad Science, Risky Medicine, and the Search for a Cure (Paul Offit, MD)

Vaccines and Your Child: Separating Fact from Fiction (Offit, Moser)
Apps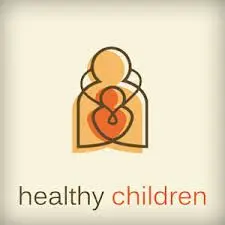 Healthy Children
Powered by pediatricians, trusted by parents. Get the peace of mind with health information from the experts at HealthyChildren.org, the American Academy of Pediatrics' official web site for parents. Use quick tools to find a pediatrician by location and ask a pediatrician to help you get quick answers and access. Includes issues of HealthyChildren Magazine and content from the award-winning Web site covering a variety of health topics for all ages and stages of development. Price: FREE
---
KidDoc
What should you do if your child develops a fever, cough, vomiting, rash, sore throat or head injury? When can your child return to school or child care after an illness? These are medical advice questions that all parents have. KidsDoc is designed especially for these times. Specific care guides help you make smart decisions on what level of care (if any) is needed and how to provide speedy symptom relief for minor illnesses or injuries that you can manage on your own. Price: $1.99
---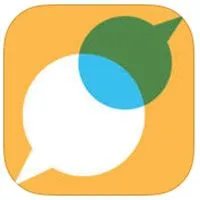 THRIVE
The THRIVE (Teen/Young Adult Health Resources, Information & Vaccine Education) App was developed by the Society of Adolescent Health and Medicine (SAHM) and supported by Pfizer, Inc. and Unity Consortium, to provide parents of teens and young adults with a mobile, interactive resource for managing teen health. The app is available on iOS and Android devices and includes guided health information, supportive tips, and conversation starters to help parents answer tough questions and prepare their teens and young adults to take ownership of their health.Price: FREE
---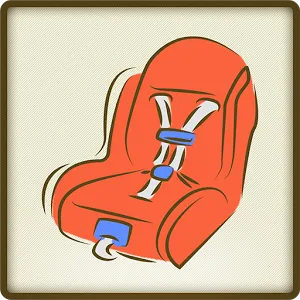 Car Seat Check
Quickly learn what car seat is right for your child based on age, height, and weight. Installation instruction videos, audio clips, and articles help you use the seat safely. Review a full sortable product guide, including prices and size limits. Price: $1.99
---

ADHD Tracker
Using the Vanderbilt Scales published by the American Academy of Pediatrics, this free app makes completing and submitting a behavioral assessment easier for parents and teachers of children ages 4 through 18 years who have already been diagnosed and treated for ADHD. Price: FREE
---

Iron Kids
Everything a young athlete age 8 and older needs to safely and effectively build strength, balance, fitness; and prepare to excel in sport and keep playing by preventing injury. This 45-minute workout is run by Jordan D. Metzl, MD, FAAP, nationally recognized sports medicine physician and 9-time Ironman triathlete and includes detailed demonstrations to work the core, upper body, and lower body. Price: $2.99
---

Child Health Tracker
Child Health Tracker gives you the power of on-demand access to your child(ren)'s health information, needs, and providers and in addition, provides AAP guidance on the vaccinations and milestones you should be expecting with each birthday. Also included are tools like parent handouts for each well child visit. Price: $2.99
---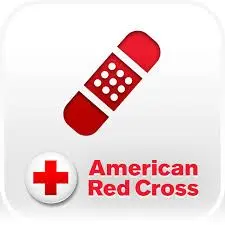 First Aid by American Red Cross
First aid is an app designed to give users first aid advice in a crisis. It includes step-by-step advice, interactive quizzes, and video lessons. The app can be toggled between English and Spanish and allows the user to call 9-1-1 from right in the app. Price: $1.99
---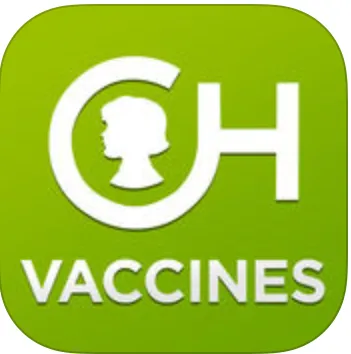 Vaccines on the Go: What You Should Know
It's easier than ever to get health information; sometimes, however, it's difficult to weed out the "good" information (which is scientifically accurate) from the "bad" information (which is not based on science). This is especially true for vaccines. This app from Children's Hospital of Philadephia will put that infometaion at your fingertips. Price: FREE
---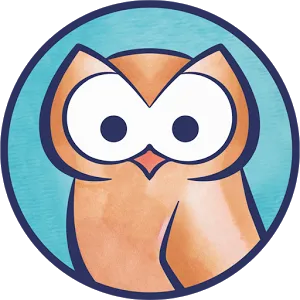 Care Zone
CareZone is the easiest way for you and your family to manage medications and doctor's instructions.