Jennifer Roche, MD
Enjoys running and skiing. Special interests include adolescent health issues and asthma.
I grew up in West Newbury, MA in a family of 5 children. I completed my undergraduate degree at Boston College, my Medical degree at University of Massachusetts Medical School and my internship/residency in Seattle, Washington at The Children's Hospital and Medical Center.
I loved the Pacific Northwest and practiced there for a year. However, after I had my first child I realized I wanted to be closer to family so my husband and I moved back east. I have been with Amherst Pediatrics since 2000 and continue to strive to provide comprehensive and well-balanced care to all my patients and their families.
My goal is to provide the knowledge and guidance to make appropriate medical decisions, and truly believe that being a part of your child's transformation from birth to young adulthood is a privilege. My special interests include premature infants, asthma and adolescent health issues.
I live in South Deerfield with my husband John and three daughters, Tierney, Maggie and Hannah. When not busy running in the many different directions my children and their activities take me, I enjoy running, skiing and anything outdoors.
---
John Snyder, MD
Passionate about science, music, photography, and the outdoors. Special interests include science-based medicine and medical myth.
I grew up and lived in New York City until my move to the Amherst area in 2010. Though this was a big change, it was the best decision I have ever made. I have made this beautiful part of the country my home, and feel privileged to be a part of the communities around me.
While I have always practiced pediatrics, my career has also been devoted to the training of young pediatricians. In New York, I was the director of the pediatric resident training clinic at Saint Vincent's Hospital for 16 years. I held the same position at Baystate Children's Hospital in Springfield, MA from 2010 to 2013. I have a strong interest in medical myth and the ways parents utilize information to make medical decisions for their children. I am also interested in finding innovative ways to deliver the most effective, evidence-based medicine as part of a patient-centered medical home.
I received my undergraduate degree from Wesleyan University in Middletown, CT, graduated from Mount Sinai School of Medicine and completed my residency training in pediatrics at The Mount Sinai Hospital in New York City. I am a Fellow of the American Academy of Pediatrics, and a member of the MA Chapter AAP Immunization Advisory Comittee.
I live in Amherst with my daughter, Maggie.
I am a contributor to the blog sciencebasedmedicine.org and can be found on Twitter as @SciPeds.
---
Hilary Stamp, MD
I am a native New Englander and attended Wellesley College followed by Dartmouth Medical School. Since graduating from medical school in 2000, I have been away from the area, supporting the Air Force and benefiting from a variety of pediatric opportunities. I have practiced in Ohio, Florida, Colorado and two overseas military bases. I look forward to settling down in the Pioneer Valley.
My special interests include infant care and development, nutrition, mental wellness and vaccine promotion. I especially enjoy forming long term relationships with patients and families.
I live in Belchertown with my daughter Anna and son Aidan, when he's home from college, and our dog Isla. I enjoy hiking, running, yard work and travel with my kids and our dog.
---
Susan Wang, MD
Enjoys reading, gardening and bicycling, special interests include adolescent female health and child development
I received my undergraduate degree from Brown University in Providence Rhode Island and my medical degree from Tufts University School of Medicine, Boston Massachusetts.
I was born in Kuala Lumpur Malaysia and currently reside in Northampton with my two daughters Madeline and Ella and our dog Fido.
I am interested in adolescent female health, child development, and the treatment of asthma. Working with families to do everything possible to allow each child to reach his/her full potential is my personal mission.
I enjoy reading, gardening, bicycling and spending time with my family.
---
Amy Arguin, CPNP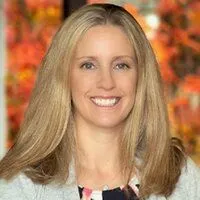 I was born and raised on Cape Cod. I received my undergraduate degree in Biology and Nutrition from The University of Vermont in Burlington, VT. I earned a Master of Science Degree in Nursing (MSN) from Yale University's Pediatric Primary Care Program. I am board certified by the Pediatric Nursing Certification Board (PNCB).
My clinical experience includes working at Yale New Haven Hospital's Infant, Child and Adolescent Care Units, Baystate's Neonatal Intensive Care Unit, and most recently Shriners Hospital for Children, with expertise in orthopedics, sports medicine, and neuromuscular and developmental conditions. I have had the unique opportunity to travel the Northeast and internationally, providing medical care to culturally rich, diverse, remote regions, and populations with limited access to healthcare. My healthcare foundation encompasses diversity awareness, equality, and inclusion. My interests include evolving from specialty care to primary and urgent care, building close family relationships, providing continuity of care, health promotion, and education.
I reside in Amherst with my husband, three children, two dogs and parakeets. I love birds, gardening, and camping. I most enjoy playing on my Women's Hockey team; I love the camaraderie of sports, and the physical and mental health benefits it provides.
---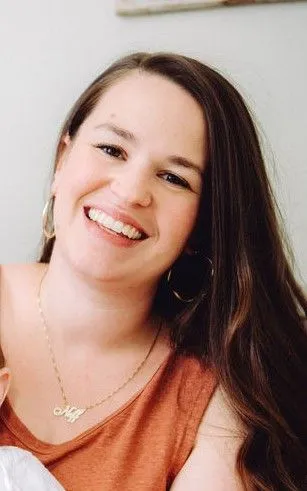 Integrated Behavioral Health Counsellor
Alexandra Shumway, LICSW
Enjoys walking, reading, podcasts, music and being outside. I was born and raised in Amherst, Massachusetts and still live in the Pioneer Valley with my partner, our son, and our new fish. I love to visit Cape Cod and Martha's Vineyard with my family, and we love to cook for others.
I received my undergraduate degree in Political Science from Assumption College (now, University) in 2011. After completing a year of volunteer work with the Kansas City Jesuit Volunteer Corps, I attended the Smith College School for Social Work and graduated with my Masters of Social Work in 2015. My special interests in the field of mental health are: foster care and adoption, disorders of anxiety or panic and depression, sexual development of adolescents, and difficulties of parent-child relationships.
I have practiced as an individual, group and family therapist since becoming a licensed independent clinical social worker. I feel very privileged to make strong connections with families and children in times of need. Growing up and adjusting to all life's changes can be so challenging, and I am here to provide compassionate support and guidance (with a little comedic relief) through all of the highs and lows of it. I am well versed in DBT and other clinical evidence-based practices, and I believe that empathic support is key to change.
---