Immunizations have been one of the single greatest advances in preventive medicine and are an essential part of well-care. Our practice follows the immunization guidelines recommended by the American Academy of Pediatrics (AAP).
► See recommended immunization schedules here
The providers in our practice know that vaccines, or immunizations, save lives. Vaccines prevent complications, disability, hospitalization, and death from disease. The most common side effects after receiving vaccinations include low-grade fever and soreness at the site of the injection. At Amherst Pediatrics we use combination vaccines whenever possible to deliver vaccines safely, with fewer overall injections.
The highest quality scientific research consistently supports vaccine safety and effectiveness. This research has repeatedly shown that there is no link between vaccines and children's chronic health issues, including autism. Due to the success of immunizations, there are significantly fewer cases of deadly disease than ever before. However, there are still tragic examples of children suffering severe effects or dying from vaccine-preventable infections. The risk of severe illness and death from vaccine-preventable disease increases the more unvaccinated children there are in a community.
Our providers are committed to discussing vaccinations and preserving relationships with families who choose to alter the recommended vaccine schedule. However, we will continue to reiterate that altering the recommended immunization schedule goes against the strong, science-based recommendations of the world's vaccine experts and the providers of Amherst Pediatrics. We will require that these families sign a Refusal To Vaccinate Form to acknowledge acceptance of responsibility and potential consequences of this decision.
Below are some Amherst Pediatrics-approved immunization resources that we suggest to parents for review. You can also speak to your doctor at any time if you have questions about immunizations.
IMPORTANT: Please click here to read our Statement on Immunizations.
Reliable Information on the Internet - Please Be Careful What You Read
Finding reliable information on the internet is not always easy. Anti-vaccine organizations have developed sophisticated websites that can be difficult to tell apart from sites with reliable, science-based information. We have provided here a list of websites which will serve as a source of reliable information you can trust.
How to find scientifically reliable information on the internet (CDC)
Before considering vaccine information on the internet, check that the information comes from a reliable source and is updated on a regular basis. You can find guidance from the CDC here.
Centers for Disease Control and Prevention (CDC)
The information on this website ranges from official vaccine recommendations for healthcare professionals to information for the general public about vaccines. Answers to some FAQs can be found here: Vaccine FAQs answered by the CDC.
Vaccinate Your Family (VYF)
Vaccinate Your Family (VYF) is an Every Child By Two (ECBT) initiative aimed at raising awareness of the critical importance of vaccines across the lifespan. It is the next generation of the Vaccinate Your Baby program, which focused on the importance of protecting infants against vaccine-preventable diseases. ECBT, founded by Rosalynn Carter and Betty Bumpers, has created these two websites. Each contains a broad array of educational materials and information about vaccines, their safety, vaccine research and science, vaccine misperceptions, and many other topics to help clinicians and parents.
Immunization Action Coalition (IAC)
IAC is a nonprofit organization that promotes immunization for all people against vaccine-preventable diseases. These websites offer educational materials, photos, and video clips for parents, healthcare professionals, the media, and the general public.
U.S. Dept of Health and Human Services (HHS)
Vaccines.gov is the federal gateway to information on vaccines and immunizations for infants, children, teenagers, adults, and seniors.
Institute for Vaccine Safety - Johns Hopkins School of Public Health
Information to help guide decision-makers and educate physicians, the public and the media about key issues surrounding the safety of vaccines.
Vaccine Education Center (VEC)
The goal of the VEC at Children's Hospital of Philadelphia is to accurately communicate the facts about each childhood vaccine. VEC publishes a monthly vaccine e-newsletter for parents titled "Parents PACK." For more information or to subscribe, visit http://www.chop.edu/centers-programs/parents-pack
Children's Hospital of Philadelphia also offers a free app that has lots of valuable vaccine information you can access right from your smartphone. You can download it directly with these links: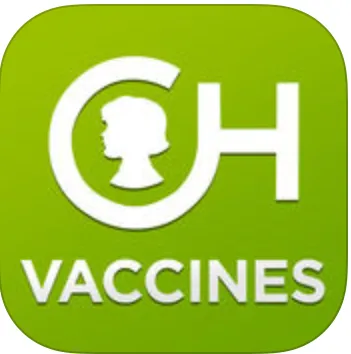 Vaccines on the Go: What You Should Know (Children's Hospital of Philadelphia)
To learn more about vaccines, the diseases they protect against, immunization schedules, vaccine safety, and other important information, please visit the AAP™ immunization page.